Dr. Tony Weir -
Australia
I have been an orthodontist in private practice in Brisbane, Australia for 30 years. I have been using aligners for 18 years and have been actively researching them via university appointments for the past 4 years.
I have collected a large database of cases (10,000 plus) from 12 experienced orthodontists in Australia, New Zealand and the United States to enable independent research into the efficacy of aligners, which is my primary research interest.
Pr. Michel Le Gall -
France
Professor Michel Le Gall is a specialist in Orthodontics. He was graduated from the University of Aix Marseille in 1986.
He carried out a private practice from 1983 to 2020 in Aubagne.
He holds a PhD in Energy Mechanics on the frictional behavior of dental movement in Orthodontics and holds an Habilitation to Direct Research.
He is an Associate Researcher at the Applied Biomechanics Laboratory UMRT24 IFSTTAR.
He is currently Professor at the University-Hospital Practitioner Head of Department in Dento-facile Orthopedics at the Timone Hospital and Head of Department at the Marseille School of Dentistry.
With the collaboration of Drs Pierre-Jean Soulié and Jany Volpi, he is the inventor of the TGO® Technique. The originality of this prescription lies in the undersizing of the brackets slots of the maxillary and mandibular incisors (.020 x .028 in) thus improving torque control in certain strategic phases of treatment from leveling, through the phases from premolar, canine and incisor retractions to interarch correction and intercuspidation. The combination of TGO prescription and self-ligating brackets reinforce and optimize control of the specific mechanics to these different stages. In this spirit of renewal and innovation, the TGO and the ideas of the GET have decided to merge to make this clinical concept even more efficient and effective.
Pr. Carlaberta Verna -
Switzerland
Professional experience and education

1989

DDS, Faculty of Medicine , School of Dentistry, University of Ferrara, Italy;
1993-1996 PhD in preventive orthodontics, department of Orthodontics, School of Dentistry, University of Florence, Italy;

1996-1999 PhD in Odontology, Section of Orthodontics, Institute of Dentistry, University of Aarhus, Denmark;

1999-2002 Post-graduate degree in Orthodontics, Section of Orthodontics, Institute of Dentistry, University of Aarhus, Denmark;

2002-2012 Associate Professor, Section of Orthodontics, Institute of Dentistry, University of Aarhus, Denmark;

January 2013 - Professor and Head Clinic for Pediatric Oral Health and Orthodontics, University Center for Dental Medicine, UZB, University of Basel, Switzerland.
Research interests, Biology of tooth movement, biomechanics, craniofacial anomalies.
Dr. Antonino G. Secchi -
USA
Dr. Secchi maintains a private practice in Devon, PA. He is a Diplomate of the American Board of Orthodontics and member of the Edward H. Angle Society of Orthodontists.
Dr. Secchi received his DMD, Certificate in Orthodontics, and a Master of Science in Oral Biology from the University of Pennsylvania, same institution where he taught for over 10 years holding the position of Clinical Assistant Professor and Clinical Director of the Department of Orthodontics.

Dr. Secchi has published in various dental and orthodontic peer review journals in the areas of treatment mechanics and the straight wire appliance. He wrote the chapter "Contemporary Mechanics Using The Straight Wire Appliance" for the last three editions of the Graber/Vanarsdall/Vig orthodontic textbook.

Dr. Secchi received the 2005 David C. Hamilton Orthodontic Research Award from the Pennsylvania Association of Orthodontists (PAO), the 2010 and 2013 Outstanding Teacher Award from the Department of Orthodontics of the University of Pennsylvania. Dr. Secchi is the founder of the "Complete Clinical Orthodontics System" (CCO System™) and the Secchi Institute™, which provides continuing education for orthodontists in the USA as well as throughout the world.
Dr. Secchi loves to spend time with his wife and 5 children. He is a passionate photographer and likes people, traveling and sports.
Dr. Oliver Liebl -
Germany
After studying dentistry at the Julius Maximilian University in Würzburg, he continued his further post graduate education as an orthodontist in a private practice and at the Friedrich Schiller University in Jena. H
e graduated in 2004 and founded hi
s own practice in Wertheim am Main in 2005. For several years now, he has been publishing and speaking about various topics of orthodontics, nationally and internationally. He focuses on digital orthodontics and efficiency of clinical treatment.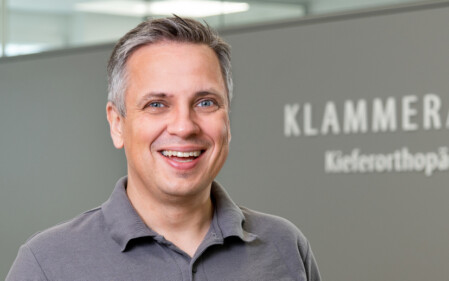 Dr. Ute Schneider-Moser-
Italy
1985 DDS University of Mainz, Germany; 1987 Private practice in Bolzano, Italy together with Dr. Lorenz Moser; 1990 Active Member of the SIDO (Società di Ortodonzia Italiana); 1999 Diplomate of the Italian Board of Orthodontists (IBO); 2010 Specialty in Orthodontics, University of Ferrara, Italy; 2010 Brainerd F. Swain Award of Excellence, EHASO.
2011 Active Member of the EHASO (Angle East). Since 2011 Visiting professor, Dep. of Orthodontics University of Ferrara, Italy;
2012 President of the Accademia Italiana di Ortodonzia (AIdOr); 2019-2021 President Angle East (EHASO); President Elect SIDO 2024;
Since 2021 Adjunct Associate Professor, Dep. of Orthodontics, University of Pennsylvania, USA.

Publications in peer-reviewed journals and chapters in orthodontic textbooks.
Reviewer for AJODO, Angle Orthodontist, JERD, JOMS.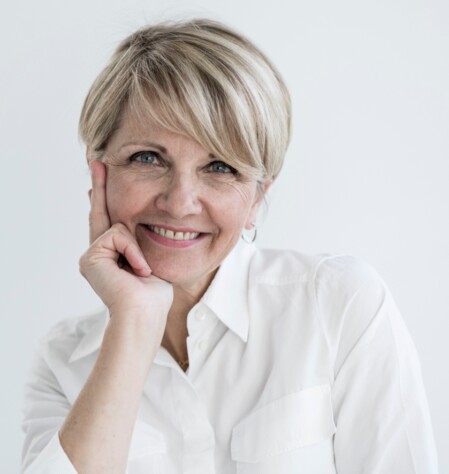 Dr. Vincenzo D'Antò -
Italy
received his Degree in Dentistry, a Specialty in Orthodontics, a Master in Temporomandibular Disorders and a Master in Lingual Orthodontics from the University of Naples Federico II and a Master in Sleep Dentistry from University of Bologna. He completed a PhD in "Materials and Structures Engineering" and a second PhD in "Oral Sciences". In 2017, Dr. D'Antò received the Italian national scientific qualification as full professor of Oral Sciences and he is currently working as Associate Professor at the School of Orthodontics of University of Naples Federico II.
Dr. D'Antò is member of IADR, EOS, AAO, WFO and SIDO. He is the President of the Italian Society for Biomechanics (SIBOS). He authored many papers and has given oral presentations in more than 20 countries and at the international congresses of EOS, AAO, IADR, SIDO, EAS, DGAO, SFOPA, SiAlign, NVvO, SGK, HOD.
Dr. D'Antò received the Robert Frank Award (2004, 2005, 2009) and the Hatton Award (2006) of IADR, the SIDO award (2007, 2010, 2018, 2018, 2019, 2019, 2021), the EOS Houston Award (2012) and the Tiziano Baccetti Award (2016)
.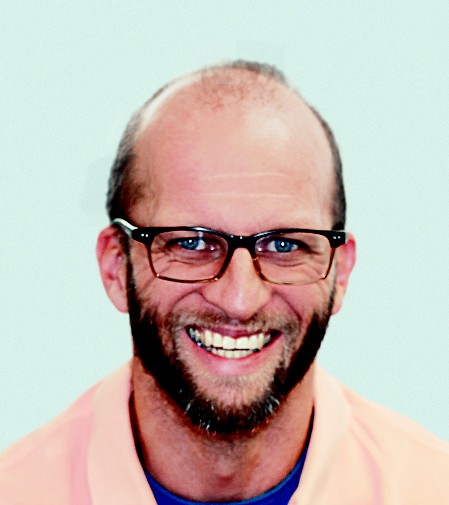 Dr. Björn Ludwig -
Germany
Maintains a private orthodontic practice in Traben-Trarbach, Germany.
He is Assistant Professor at the University of Homburg/Saar, Department of Orthodontics.
His focus of research work is skelettal anchorage and 3D imaging.
He has published more than 200 peer reviewed clinical and scientific articles, and is editor of three books.
He is editor in chief of the Quintessenz publication "Kieferorthopädie" (Orthodontics).
He is also co-editor of the Journal of Clinical Orthodontics.
He is active member of the German board in Orthodontics.
He is past president of the European Begg Society.
Dr. Diana Boangar -
Romania
Dr. Elia Diana Boangar, Specialist in Orthodontics and Dentofacial Orthopedics; Dr. Elia Diana Boangar graduated the "I. Hatieganu" University of Medicine and Pharmacy Cluj-Napoca in 2006, and in 2010 she finished her Master's degree in Orhodontics in Cluj-Napoca and Bordeaux, France. Ever since, she has been exclusively practicing orthodontics in Cluj-Napoca and Zalau. In 2015 she became part of the "Learning by Doing" multidisciplinary educational platform, which advocates for solid professional and ethical principles in dentistry.
Apart from her private practice, she likes to share her experience and advocate for the integration of interdisciplinarity in the protocols of complex treatment planning. She lectures nationally and internationally on the subjects of skeletal anchorage and interdisciplinary treatment of adult patients, emphasizing the importance of properly sequencing orthodontic, periodontal and restorative treatment. She is an active member of World Federation of Orthodontists, American Association of Orthodontists and European Orthodontic Society
.
Dr. Berza Sen Yilmaz -
Turkey
Berza (SEN) YILMAZ
graduated from
Marmara University, Faculty of Dentistry in 2007 and received
her Ph.D. degree in Orthodontics at the same institution in 2013. S
ince 2014, s
he
is a specialist, clinical advisor and assistant professor at Bezmialem Vakif University, Department of Orthodontics, in Istanbul-Turkey. She is a lecturer at both under- and post-graduate orthodontic programs.
Dr. Yilmaz is a reviewer for the Turkish Journal of Orthodontics, has authored several scientific articles and has conducted oral presentations at international orthodontic meetings. In 2018, the Turkish Orthodontic Society honored her with the prestigious "best second case presentation; Ayhan Enacar Award".
She is interested in alternative ways of treating skeletal Class III malocclusion, she specializes in the treatment of both growing and adult Class III malocclusion cases, orthognathic surgery and clinical orthodontics.
She is a member of the Turkish Orthodontics Society, European Orthodontic Society, and World Federation of Orthodontists. She is married with one child.
Dr. Stefano Troiani -
Switzerland
graduated at the University of Aarhus (DK) orthodontic program and received his MSc in Orthodontics in 2003.
He has maintained a private practice in Denmark since 2003 and in Germany since 2008.
He has worked as Clinical Assistant Professor at the Dept. of Orthodontics of the University of Aarhus from 2005 to 2007.
He has been the scientific director of the Alpe Adria Face Master held at the University of Graz, Ljubljana and Zagreb in 2012-2013.
He has been consultant orthodontist at the department of maxillo-facial surgery of the hospital of Sønderborg (Denmark) from 2008 to 2009.
He is consultant orthodontist at the department of maxillo-facial surgery of the university hospital of Odense (Denmark) from 2008 to present.